| | | |
| --- | --- | --- |
| | × | |
Optimal Remote and
Sumitomo Forestry Information Systems' Support Center: A Growing Partnership
What is the role of Sumitomo Forestry Information Systems' Support Center?
Sumitomo Forestry Information Systems Support Center provides technology services for Sumitomo Forestry Group -- mainly IT system development and operations. The Support Center also provides inquiry support, manual creation, and training for system users. Our primary task, inquiry support, is handled by two separate teams. One team supports Sumitomo Forestry Group employees, and the other supports subcontractors such as engineering firms, construction firms, and manufacturers, all of whom are part of the "Housing by Sumitomo Forestry" construction process.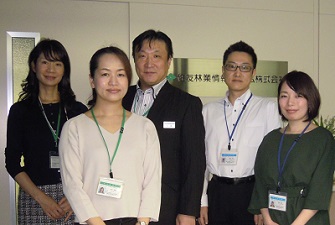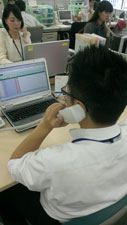 Why was Optimal Remote selected?
Before introducing Optimal Remote, we utilized a remote cloud service. In 2014 we devised a plan to support some of our systems with tablets (iPads), and sought out a new remote support service with an iOS option. We selected Optimal Remote because of its connection speed and easy operation. Optimal Remote is known as the "world's fastest" ※, and we love its short connection time and its ability to accomplish tasks swiftly and efficiently. We also like that a connection between Optimal Remote and a user's PC is easily initiated by entering a four-digit code, and we appreciate that various functions can be intuitively operated with only a few buttons.

※Based on OPTiM's research
How do you use remote support?
Ordinary remote support for Sumitomo Forestry Group's employees is available via our internal corporate network. However, remote support for "Housing by Sumitomo Forestry" contractors can only be provided via a cloud service like Optimal Remote, because of the external network.
Since our users come from a wide variety of environments, it's often the case that an IT issue arises outside of our internal network. In such cases, the first thing we do is use Optimal Remote to confirm the issue's nature. We truly believe that "seeing is believing", and when we can actually see the user's screen and help them in real-time, we're able to quickly devise a solution.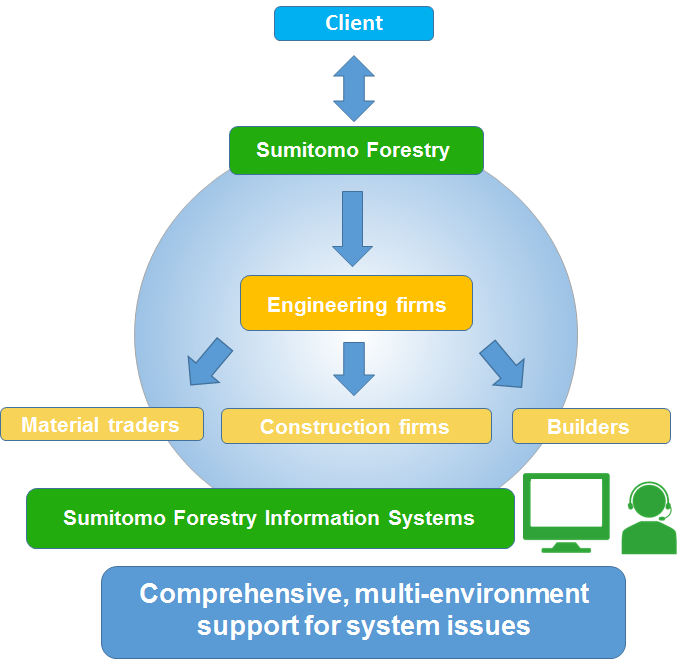 What do you like best about Optimal Remote?
Sometimes we can show a user a solution via a straightforward screen-share, but other times a support operator must perform a complex solution to an issue -- for example, when a user's PC settings change, or when we need to send and install a new application on the user's device.
In such cases, Optimal Remote allows us to remotely operate the user's device, which is much easier than trying to talk them through the solution. A "permission screen" always appears in these cases, which establishes a stronger bond of security and trust between the support team and the user.
What are your future plans and expectations for Optimal Remote?
With our company's increasing utilization of tablets, we'll undoubtedly require support for the new devices that are added. Also, Apple currently has many restrictions in place for iOS, i.e. only transferring a screen shot is allowed. We would like to see our iOS support enhanced.
About Optimal Remote
Optimal Remote reduces user support time thanks to fast, efficient screen-sharing and remote control of a user's device. With Optimal Remote's speed and efficiency, you can streamline the total customer support process far more effectively than the competition※.
※Based on OPTiM's research
Sumitomo Forestry Information Systems Co., Ltd.
As Sumitomo Forestry Group's sole IT company, we provide comprehensive technology services for all business units related to homes and lifestyles, from forestry management and timber/building materials distribution, to the custom-built detached wooden housing division.
Company Location :
Makuhari Techno Garden B-7F 1-3 Nakase, Mihama-ku, Chiba-shi, Chiba, Japan
Foundation Date :
November 1, 1991
Main Business :

Information system consulting
System integration services, software development
Network solution services
Helpdesk, IT education
EDI services

Web site :
http://www.sumirin.co.jp/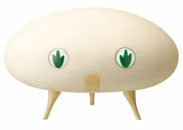 Kikorin